Free Shipping on all U.S. orders over $75 ($7 flat rate shipping below $75)
Login
Log in if you have an account
Register
Having an account with us will allow you to check out faster in the future, store multiple addresses, view and track your orders in your account, and more.
Create an account
Another Holiday?
20 Jan 2020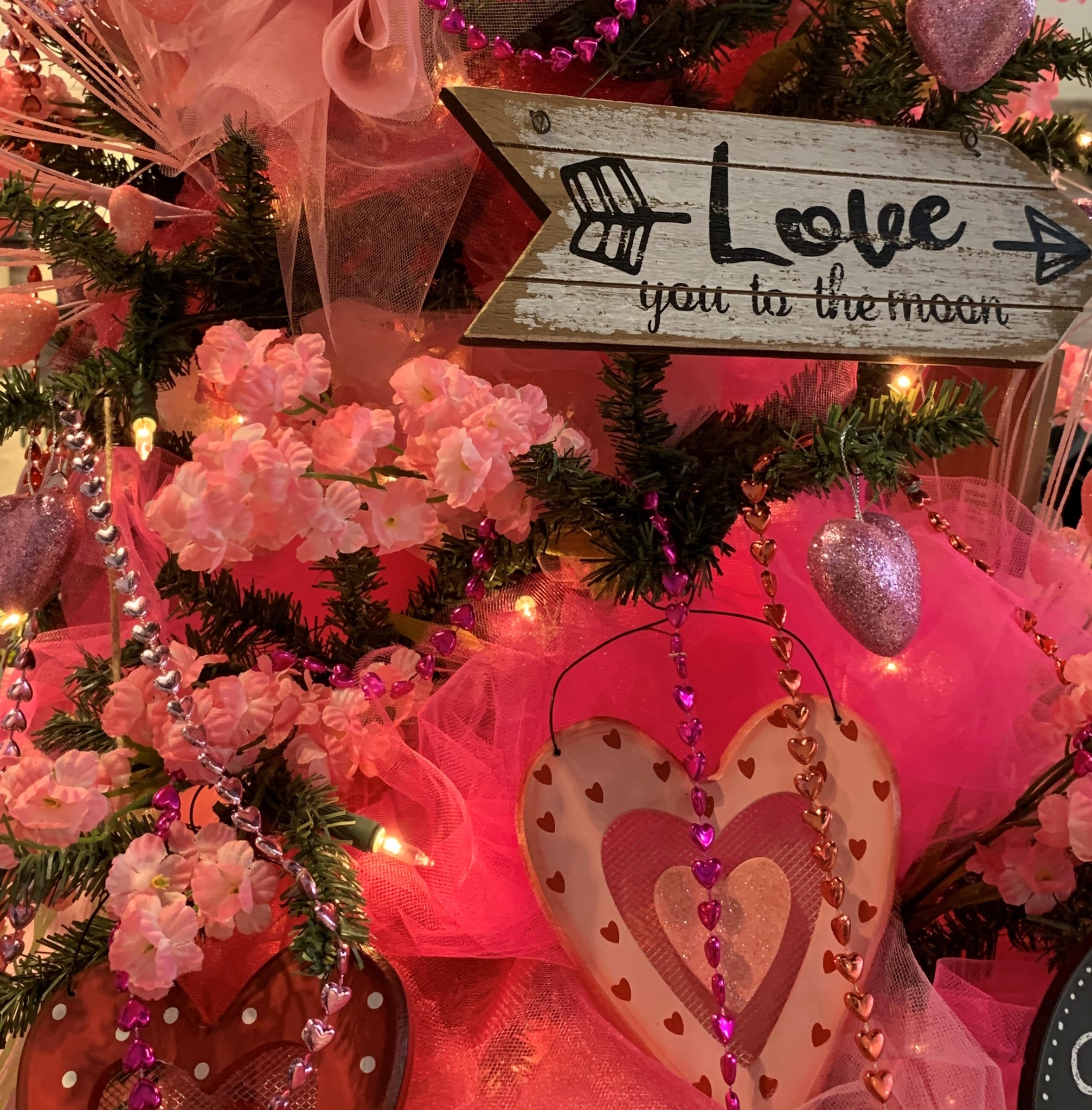 If you are like I am you're feeling like we just got through Christmas and New Years and not ready to start thinking about another holiday! But as a store owner I have to plan for each holiday a few months ahead of that holiday and I'm now busily finishing up for Valentine's Day.  A day to celebrate love and friendship, a special day each year giving each of us a chance to express how we feel to loved ones, friends or even hopeful future relationships!
Some people see Valentine's Day as a commercial holiday, created by Hallmark to help their sales. While there is probably some truth to this I think most of us like to have a special day, just one day out of the year where we can say "I love you" to those close to us and to some who we rarely get a chance to express those feelings. Some folks have a hard time saying those words and Valentine's Day gives them a chance to express their feelings with a card, flowers, or a special gift. It makes it easier because this holiday gives us "permission" to express our feelings.  As a store owner, I feel privileged to be a part in helping people express their love to others through the products that I carry in our store!
My granddaughter and I have a tradition of decorating a tree for each holiday; below is the tree that we decorated for Valentine's Day and is now in our store for all to see and enjoy. It's a tree decorated to give love, friendship and hope to all who see it because through my granddaughter eyes, the eyes of a child, this is what is in her heart and experiencing that with her is the best Valentine's gift I could ever receive!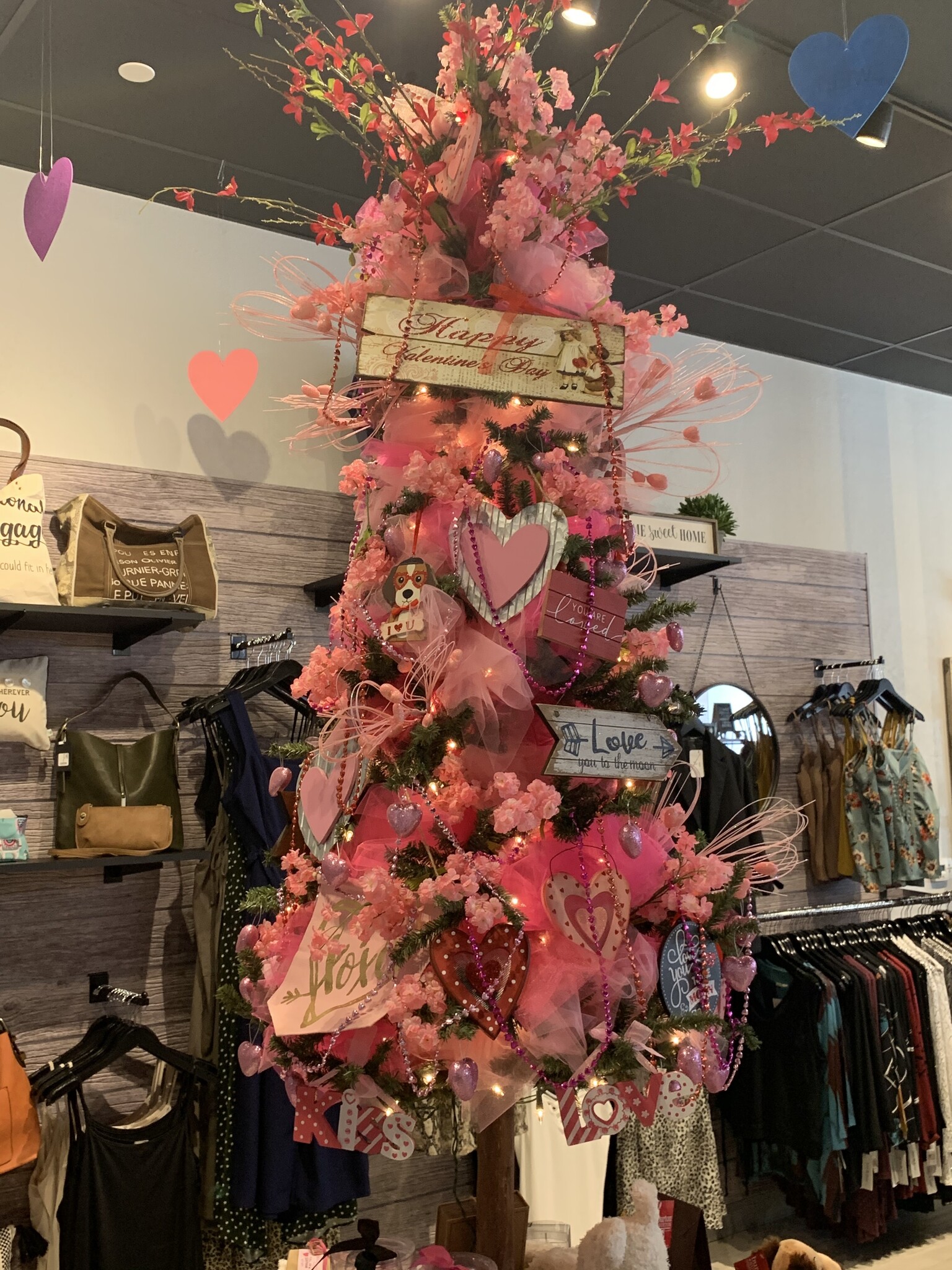 Our Valentine's tree is all decorated with ideas for Valentine gifts placed underneath. With this being our first year to be open we decided to offer some unique gifts only available in our store.  We found a wonderfully talented soap maker and branded our own artisan soaps! We decided that since the soaps smell heavenly and look so beautiful, they would make great Valentine gifts. We put some cute sayings on the bars making them a great gift to use in expressing love through laughter. Ladies, these soaps make great gifts for your guys! We also have adorable stuffed valentine puppies, heart earrings, valentine candles, gourmet chocolate and chocolate cards with cute sayings.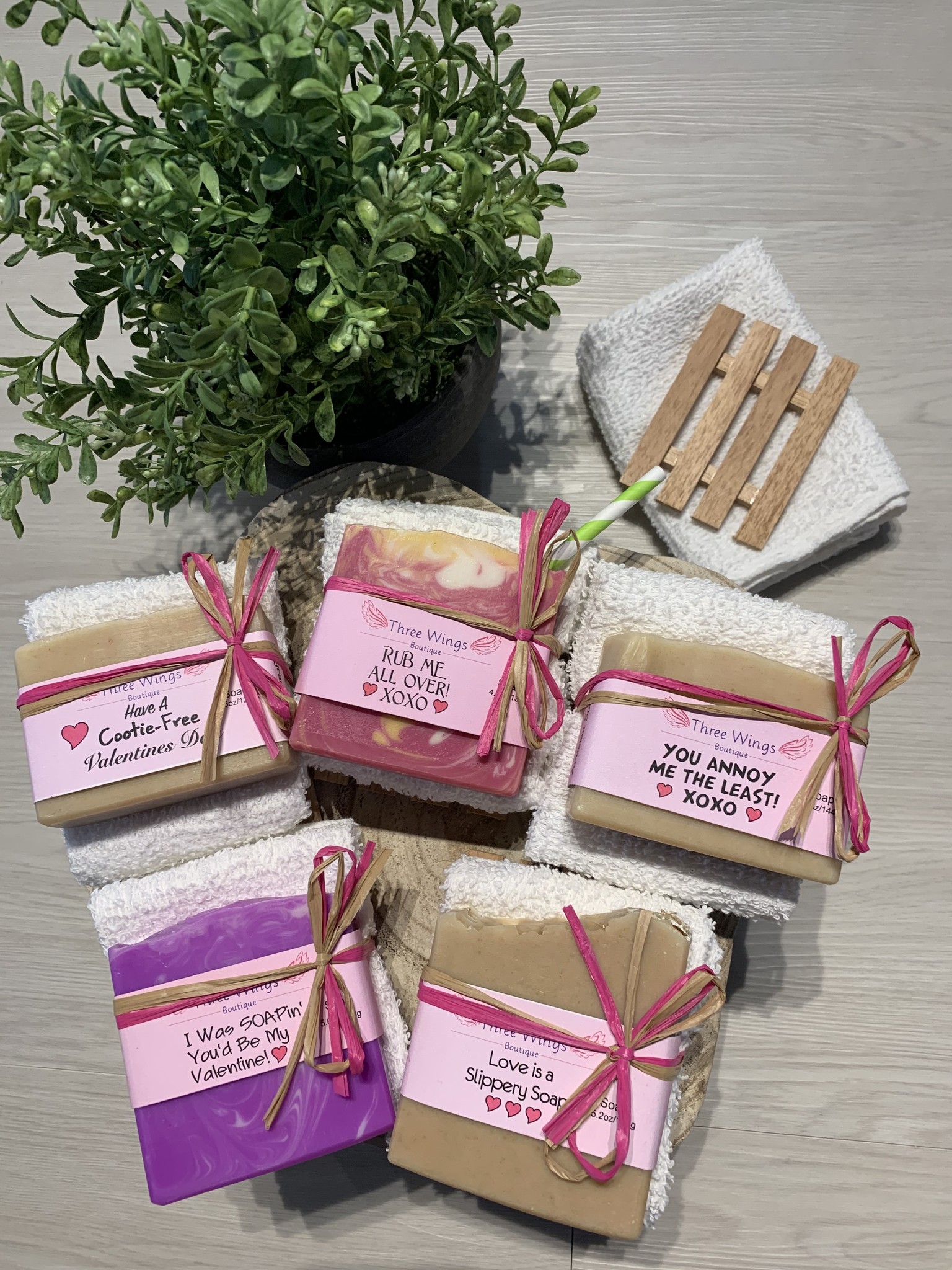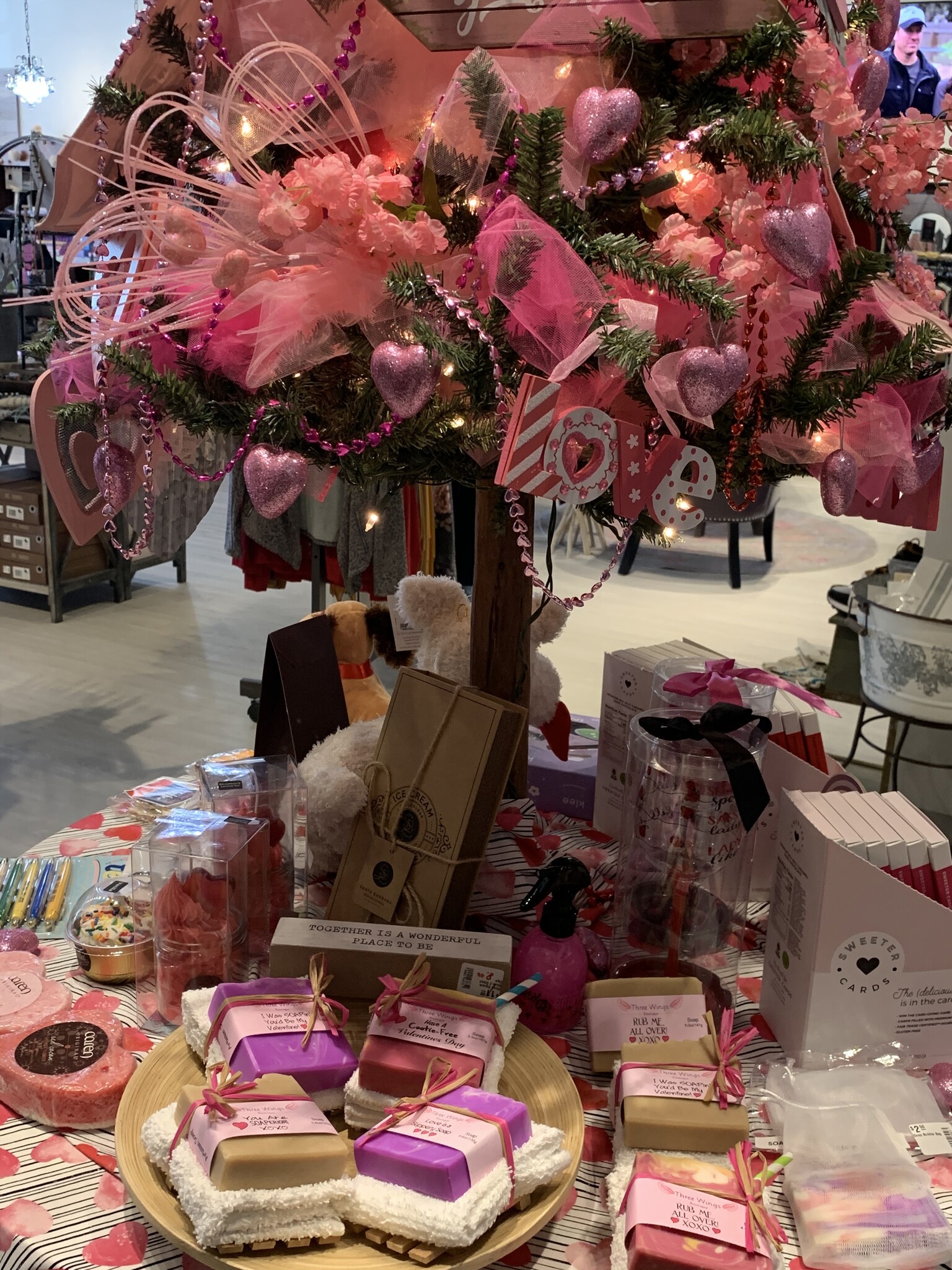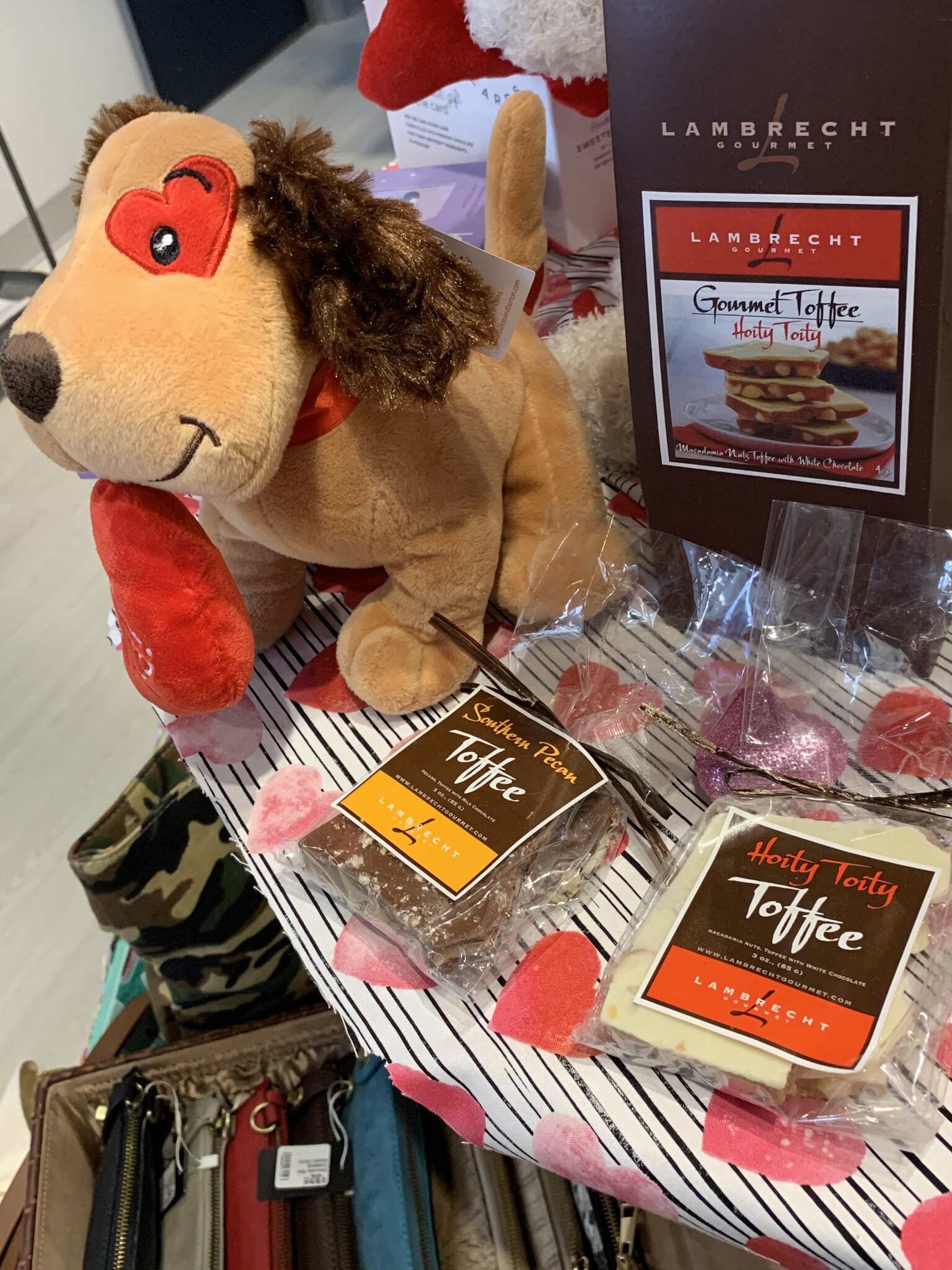 Get your Valentine Tees now, we have a limited supply and they are going fast!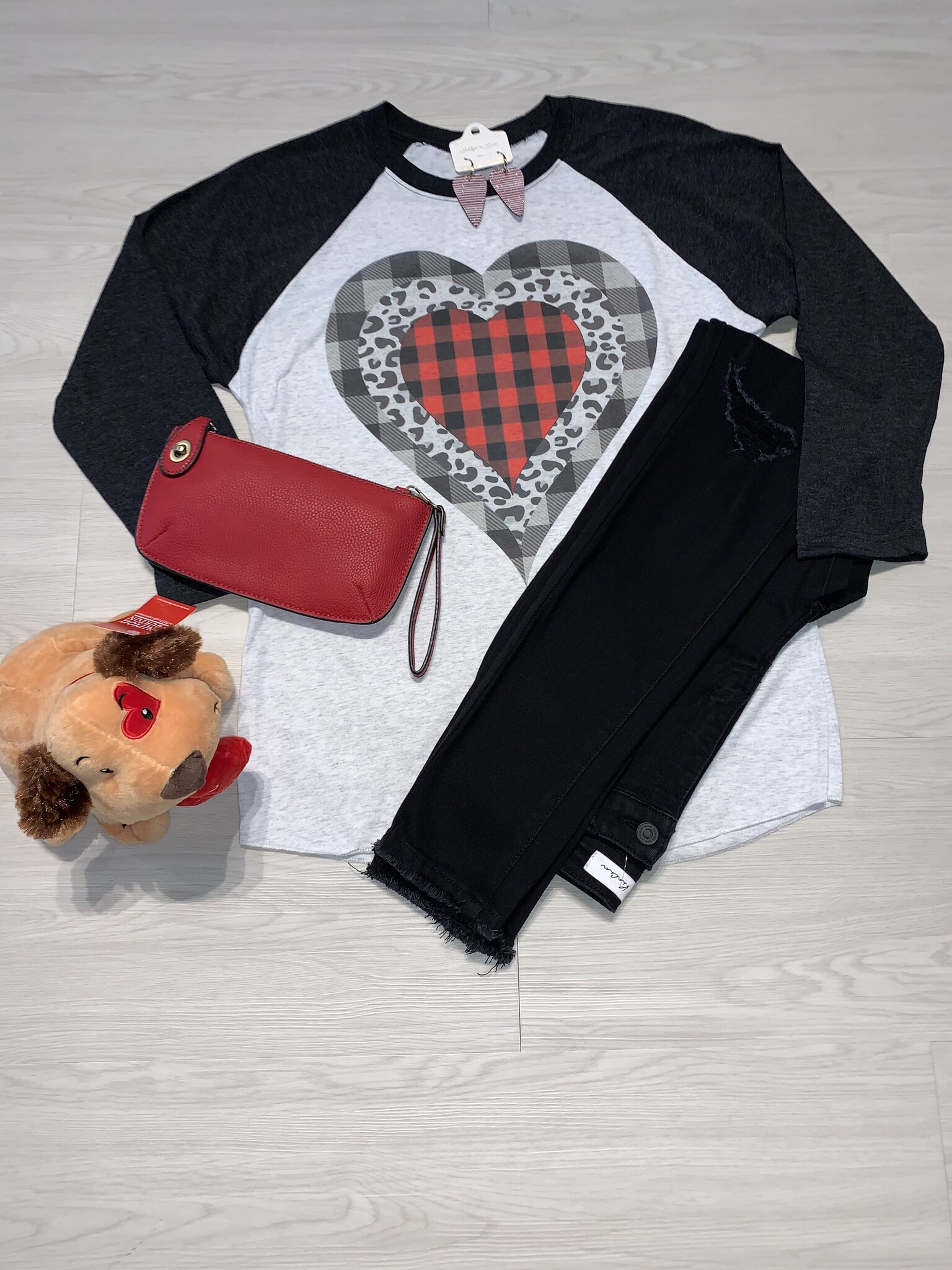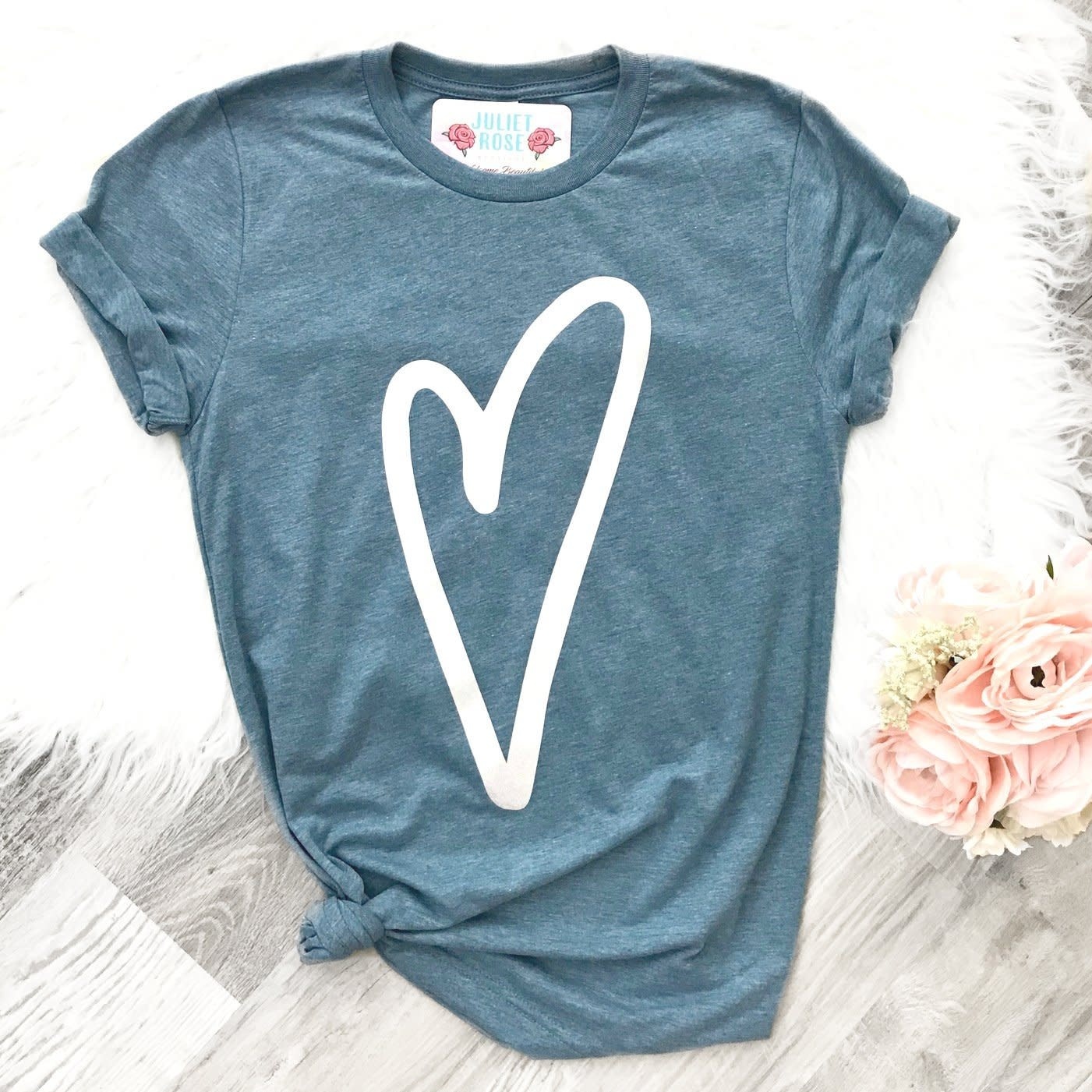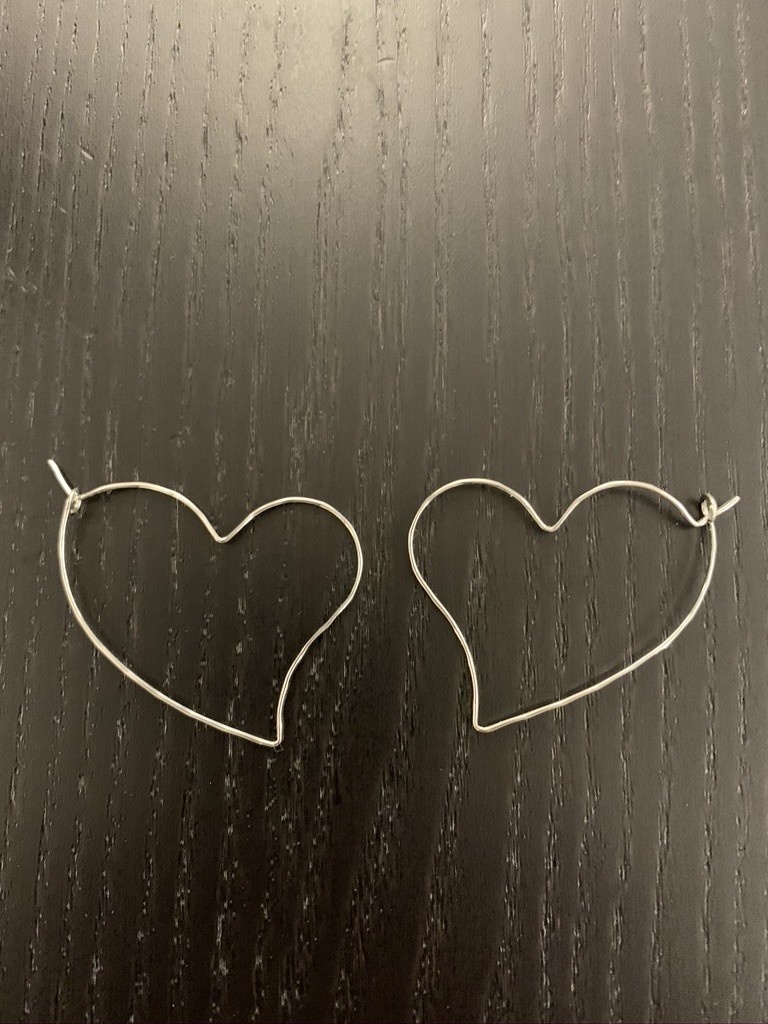 Valentine's Day is celebrated in different ways, whether it's decorating a tree together, giving a card, or just saying "I Love You", we at Three Wings Boutique wish you a Valentine's Day filled with love and happiness!

P.S. Since we have a limited supply of the Valentine Soaps we will not be selling them on our website but if you would like to order one and live out of town we can mail them to you by calling our store at 469-888-4205.
If you have any questions, please feel free to leave a comment and we'll get back to you. Don't forget to follow us on Facebook and Instagram.
Leave a comment